During Thanksgiving weekend while on my Las Vegas trip, I noticed something unusual going on at the Linq. The property is part of the Caesars Rewards program, and awhile back had been upgraded to a newer players card system, not unlike how Aria and Park MGM have machines on a newer system than most of the rest of the Mlife properties.
One thing that was unusual was I noticed a Spin2Win promotion on the screen. I couldn't find anything advertising that such a promotion was going on, whether on their website or in the casino, but there it was. I decided to play it and find out what it would yield.
U-Spin is a standard capability on Bally's players card software and I've seen it in various casinos, but this was the first time I've encountered it at a strip casino, let alone one owned by a big chain like Caesars.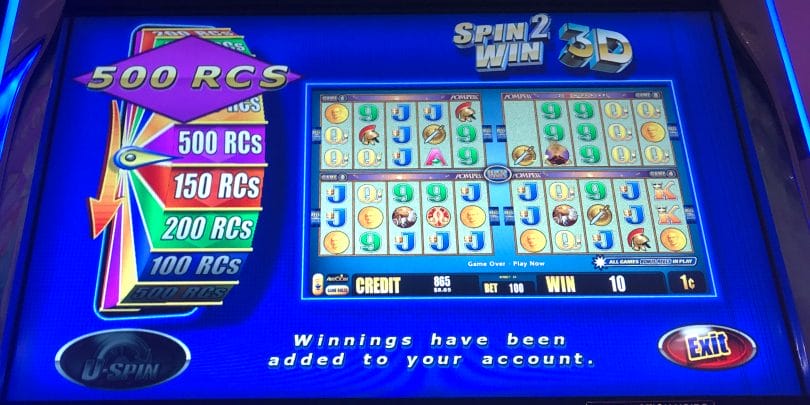 I basically had to do about $150 in coin-in (it wasn't a precise number that I could determine but it was something around there) and then the wheel appeared. Interestingly the wheel was offering Reward Credits. On my first spin I got 500 RCs, worth $5. My second try I got 150.
Assumedly the Linq has their machines set to a similar payback as any other Caesars property. If all else is equal, knowing that a promotion is running could give you a slight edge over playing elsewhere.
Just like I encourage players to be observant about when a machine is in an advantageous state, or special multiplier promotions are active, it also helps to know if any other special programs are running. While I didn't get a huge amount of RCs, I still boosted my balance with a minimal amount of effort.