When Eldorado was approved to acquire Caesars Entertainment, they promised to spend $400 million in upgrades to their Atlantic City properties by 2023 as part of the deal. Some of those investments have been coming online, such as room renovations at Harrah's and Caesars.
Over time, it's become clear that Caesars, which of the three properties probably had the least amount of love prior to the merger, was going to get the lion's share of attention, and rightfully so, given Harrah's had already remodeled most of its towers and yearly investments had been going into Tropicana for awhile, especially under the ownership period of Carl Icahn.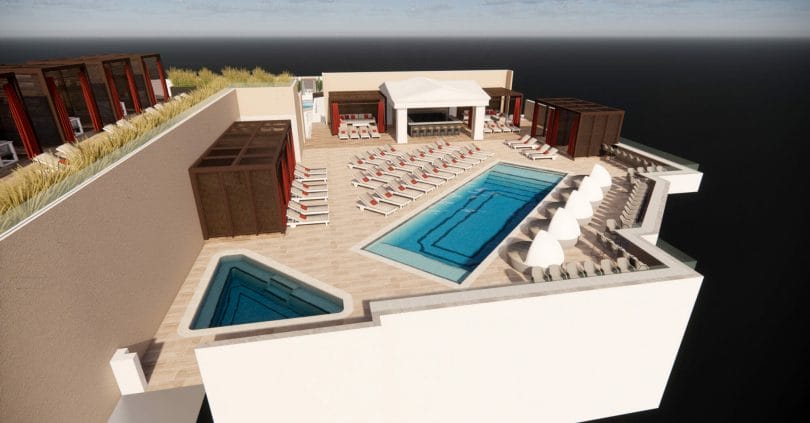 The announcements just keep on coming for Caesars, which they're now saying is getting a cumulative $200 million in work done to upgrade the property. These upgrades include:
A Nobu restaurant, as well as a Nobu hotel taking three floors at the top of Caesars' Centurion Tower
Gordon Ramsay's Hell's Kitchen restaurant
Updates to the lobby, porte cochere, valet and even the entrance walkway from the parking garage
Updates to the pool at Caesars
Casino floor renovations to modernize the look and feel
This goes along with the room renovations to the Centurion and Ocean Tower that have been completed.
In aggregate, this is a pretty significant upgrade for a property that was well in need of it, and will certainly bring it up to standards it hasn't seen in some time.
Atlantic City properties as a whole have been seeing upgrades. Whether it be Bally's being bought and updated by its new owner, the launch and continued investments in Hard Rock and Ocean, the recent announcement of casino floor and room renovations coming to Borgata, and the investments being made now in the Caesars properties, there is a lot of great options out there for players who wish to gamble at a prominent east coast location.