Game: Super Lit Vegas
Manufacturer: Ainsworth
Advantage play potential: High
What Makes it Special: Seven spin cycles to collect symbols. On the seventh spin, the symbols turn wild. If you collect enough symbols, you earn a wheel spin, fitting for a Quick Spin game.
This is the first time I'm reviewing an Ainsworth game with persistent state reels, and this is a game after my heart. I've shared my love of the classic Quick Spin series, and Ainsworth has been dutifully working on new versions.
This is one of two new versions I recently found on casino floors; a review of the other can be found here.
Understanding the Game

Breaking tradition from the rest of the Quick Spin series, this is a 5×4 reel set. The bet steps are 60 cents, a 20% increase over the previous rounds of Quick Spin, which featured 50 cent bet steps. Like its sister games it's a 40 line game, however.
This game works in seven spin cycles. Each bet level has its own cycle with its own set of persistent state reels. The bet panel helpfully shows you where you are in the cycle.
When an orb lands in a square, a gold border appears (Scarab fans, this may sound familiar). The number of gold borders is also counted and helpfully shown on the bet panel.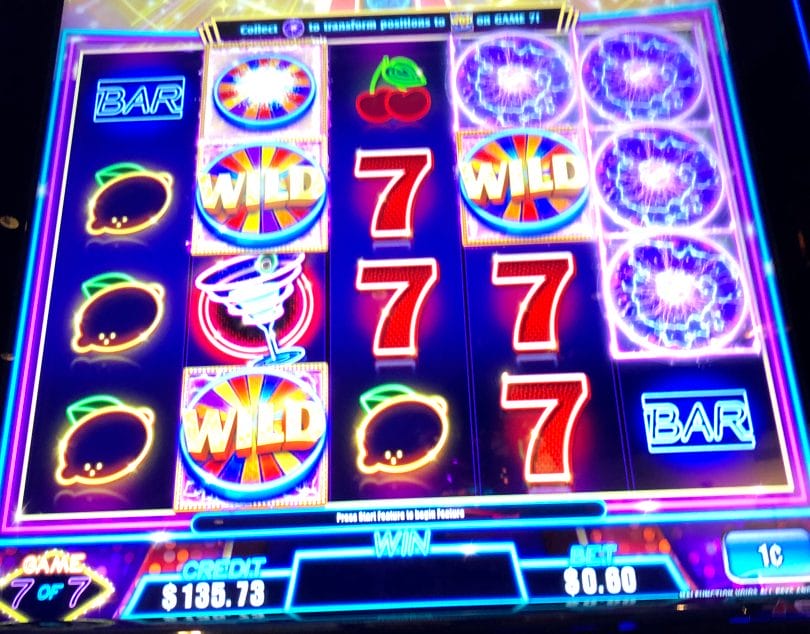 On the seventh spin, all the spaces where orbs landed turn wild, including any orbs that land on the seventh spin, and then pays are evaluated.
As a bonus, and linking it in to the Quick Spin series, if you get at least eight wild spaces on that last spin, you get a wheel spin. More wild spaces can qualify you for a higher multiplier as follows:
8 wilds: 1x multiplier
10 wilds: 2x multiplier
12 wilds: 3x multiplier
14 wilds: 5x multilplier
16 wilds: 10x multiplier
It's a nice, clean way to add the Quick Spin element to the game.
Free Spins Bonus
Getting three free spins symbols triggers the free spins bonus. You get 15 free spins, with the same symbol collection feature as in the base game. On the last spin, the symbols still turn wild, which could lead to an exciting finish
You have the same opportunity of getting a wheel spin based on the number of symbols collected (the chart for the base game still applies). With more spins, you have a much higher chance of getting a wheel spin, and of course the multiplier with additional symbols collected.
Understanding the Advantage
Let's optimize the Scarab/Diamond Mania/Scarab Grand rules a bit here, because they basically still apply, but the wheel adds an extra layer:
First, you look at the spin count. If it says 7 of 7, you know the last cycle has been completed. If you begin to bet at that bet level, you will be starting a new cycle. There is no advantage in this situation.
If it's anything other than 7 of 7, you can then look at how many gold borders are on the reels.
Generally speaking, the closer to 7 of 7 spins, and the more gold borders, especially on the first three reel columns, the higher the advantage.
If there are 8 or more gold borders showing, you should also complete the cycle, since you're guaranteed a wheel spin that will likely return at least what you wagered, but most likely more if you're picking it up mid cycle.
Even if they're further to the right, if you're in the 5-7 gold border range, it's worth seeing through as well. A wheel spin is gravy on top of a payout from the 7th spin with the wilds.
You spend less money to complete a spin set that's already been initiated, even if the gold border count is low; if you pick up a cycle with few to no gold borders, it's less of an advantage to start, but also less to invest to complete the cycle. Occasionally it works out and the game will send a lot of orbs down towards the end of the cycle, good for wilds and a potential wheel spin.
This evaluation can be completed at every bet level, meaning multiple plays are available.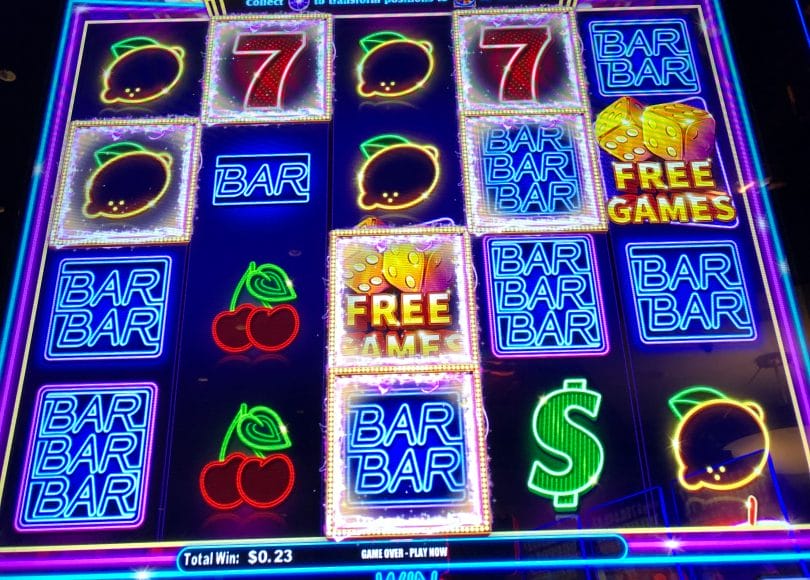 My first experience discovering and trying this game, I sat down at a machine with a $1.80 cycle that was 5 of 7 spins and had six spaces marked.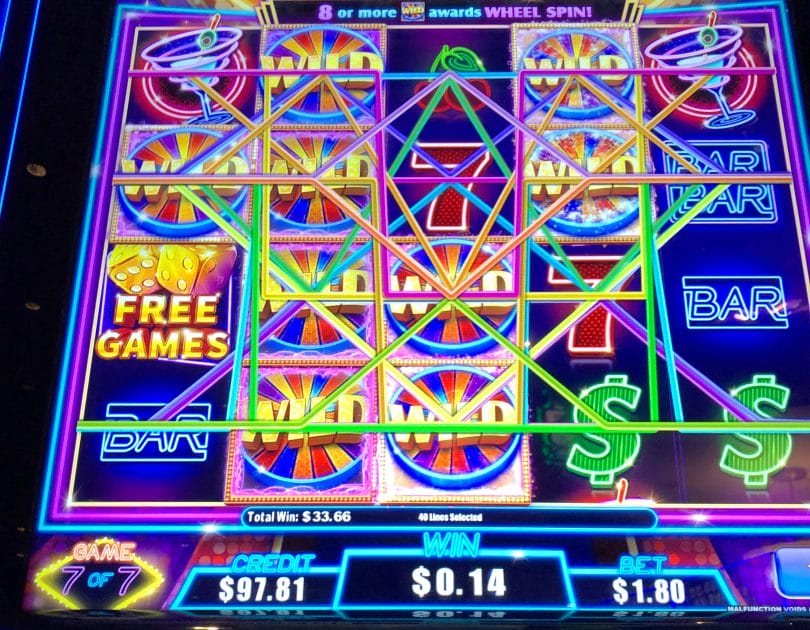 After spending $3.60 to complete the cycle, I got a $33 win off the wilds, landing extra wilds in the process and getting what I needed to get the wheel spin.
The wheel spin netted me another $6. I netted approximately $36 for 15 seconds of effort.
A few more cycles on the game led me to another wheel spin. It looks like the wheel spins should be similarly frequent to other versions of the Quick Spin series, living up to the name. Even though the wilds were not advantageously placed, it still ended up being a winning cycle with the addition of the wheel spin.
Conclusions
This to me seems like a similarly strong opportunity to Scarab. Scarab's volatility in a 10 spin structure and 75 cent bets is tamed somewhat by the 7 spins and 60 cent bets, offset a bit by the wheel, although most of the wheel values are pretty mundane (as with all the Quick Spin versions) and the lack of a massive top prize (100,000 credit top prize given a 10x wheel on 60 credit bets is higher than standard Quick Spin, but lower than many progressive games) continues to mean most of the money is invested elsewhere.
My experience so far on this game indicates it won't be as tough as Scarab as a whole, but it looks like it could be equally lucrative.
Watch for this on on your casino floors as I think it's another winner.
Watch and Learn
Here's a promotional video from Ainsworth:
This showroom video from Ainsworth includes an example of a bonus round:
Neily 777 gave the game a try in a recent video (game starts around 5:08):
Have you played this version yet? Share your thoughts in the comments!