One of the most enduring games on the casino floor is Buffalo and its successors. Part of what makes the game so fun is the ability to get the premium symbol stacked, and in the bonus achieve multipliers that can take the pays into the stratsophere.
With players showing no signs of losing affection for the series, it makes sense that other slot manufacturers would take a stab at a similar style game. For WMS, that game was Raging Rhino (and clones such as Fortune Ruler). For Bally, that was Thunderhorn.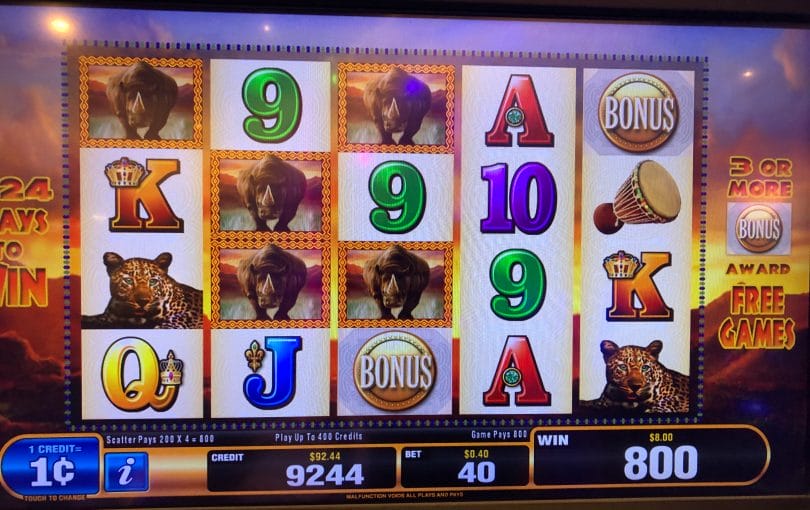 The game has all the traits of what makes a Buffalo-style game popular. There's the potential for big line hits, just by getting a few of the top symbol. Just five of the top symbols on the above, with nothing past the third reel, pays 20x the total bet. It's an all ways pays game, in this case with 1,024 ways to win.
When you get the bonus, wilds bring multipliers, and two or more symbols retrigger. This will look very, very familiar, and plays similarly, so for fans of that series of games finding this one is always welcome.
Ultimately that compounding and stacking of the top symbol (and wilds when they come out) is what makes games like this exciting. The pays can be substantial on even low bets, so it makes the game exciting at just about every bet level.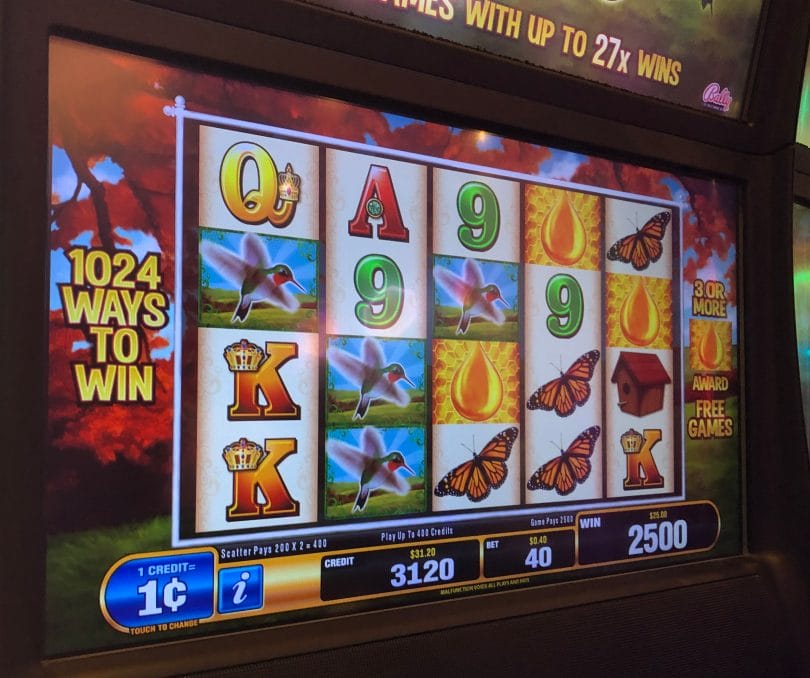 And of course like WMS, Bally wasn't afraid to make clones with different themes. Hummingbird Honey is a well-known clone of the game, and features all of the same exciting moments and features as Thunderhorn.
Watch and Learn
This exciting session from TheBigPayback shows the game's potential:
Here's a recent session from Slotlady: