There are times when some slot players think a game is designed to never trigger a handpay at all, based on how it's paying out, even though there's probably some convoluted way to get there. But that led to a question – are there actually slots that will never handpay at all?
STATUS: There are.
Games That Never Handpay
In Las Vegas there's a $1 game called Hundred or Nothing, and a $5 variation called $500 or Nothing. With a top prize that is well below the handpay limit (a 100x win being the only pay option), you will never earn a handpay on those games. The pure design of the game also makes it one of the easiest games to understand.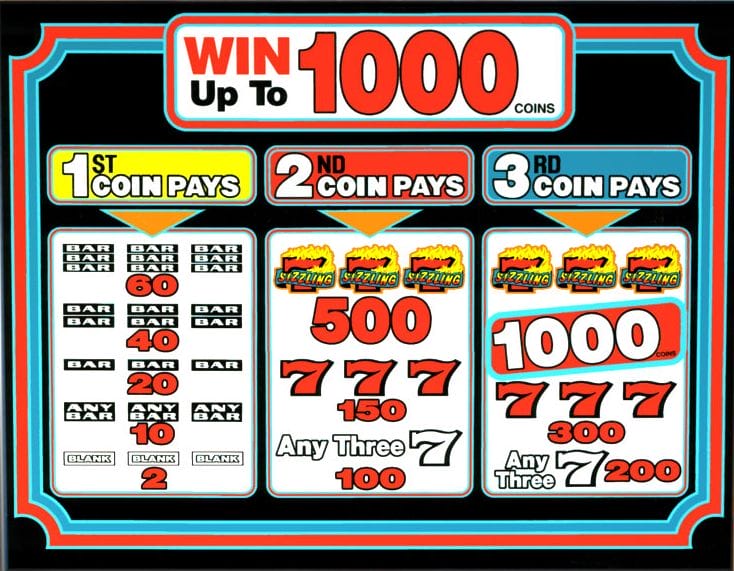 Other games, like Sizzling 7, pays $1000 on a three-coin $1 paytable. Since that is the top prize, you also can't handpay on the $1 version. If there was a higher denomination, then getting the top prize would trigger a handpay. Slot channel Neily777 played 100 spins through to see how he would fare, and had a solid run (jump in a few minutes to see the results):
Games That Almost Never Handpay
Most games are designed to handpay once in awhile if a top progressive is won, or if a high paying symbol lines up in the right way. But there are others that only handpay if an unusual circumstance lines up. Another 7's game, Blazing 7's, in its original $1 denomination form, had a progressive jackpot that starts at $1,000 and would build. If it built long enough, it could cross into handpay territory. See this jackpot from AKAFUJI SLOT as an example:
In other cases full screens pay low enough that you'd need a long enough bonus with multiple full screens to be able to accomplish it – this is becoming more common on multi-line video slot machines, which allow for the excitement of a full screen to happen more often but at the expensive of it not paying high enough to mean a massive shift in the size of your ticket.
But ultimately, this is good news for slot players – games with top jackpots under a handpay are generally less volatile, and so medium size wins can happen more often. Hundred or Nothing offering a 100x win when you do hit is a nice return when you get it, and games like Sizzling 7's and Blazing 7's, can deliver big wins more often when the top prize isn't enormous (a little over 300x starting progressive for Blazing, and the top prize for Sizzling).
Do you ever play games that don't offer a handpay opportunity? Share your favorites in the comments!