The Plaza Las Vegas has been making good use of their Silver Strike machines since they revived them last year. Earlier this year they launched a special edition 50th anniversary Silver Strike for the machines, their first to launch after the original batch of strikes were launched.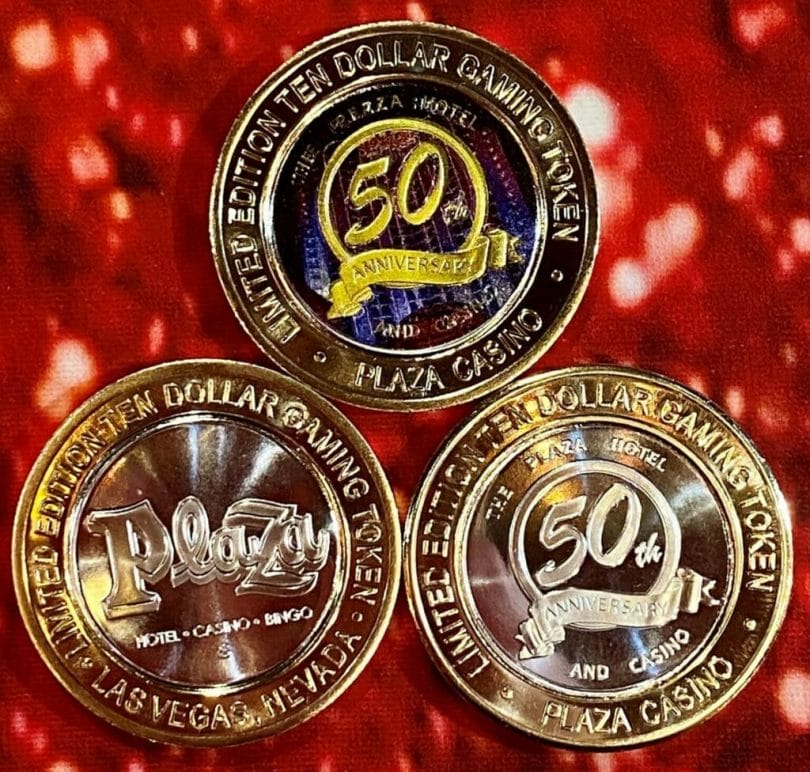 This week, they announced that they've introduced a new color variation of this strike as well, bringing an additional collectible into the world. That means there's now two versions that you can hope to find and collect.
They both share the $10 face value that the others do, as Plaza has only installed a $10 Silver Strike offering to date; Four Queens is the only property with a $40 strike available at this time.
That said, it's great that Plaza continues to put energy into player-focused promotions like this. Silver Strikes have a big community around them, so having new options become available and having such consistent support since launch is an exciting thing for those who enjoy collecting them.
Add to the fact that Four Queens is resuming its Silver Strike events and bringing back fresh collectible strikes, and there's plenty to get excited about if you're a fan of the game.
I had a lot of fun last fall collecting the various Silver Strikes available at the time, and I'm looking forward to getting back and hoping to collect some fresh ones at that time as well.
Do you play the Silver Strike machines? Do you collect the tokens? Share your experiences in the comments!