As part of my most recent trip to Las Vegas, I decided to get out of my comfort zone a bit and play somewhat higher limit machines than my norm. I've certainly sat down at a quarter machine playing 75 cents a spin or $1.25 a spin, but I had not really ever pushed towards 50 cents or dollars all that often.
During my trip I had jumped on some really old looking machines and had been seeing some success. My biggest wins post shared the biggest of them, a $750 win on 75 cents on Quack Shot, an old Barcrest/IGT game:
This win was downtown; my biggest ever win (albeit split with a friend given we were betting together) was also downtown, and also on a mechanical reel slot: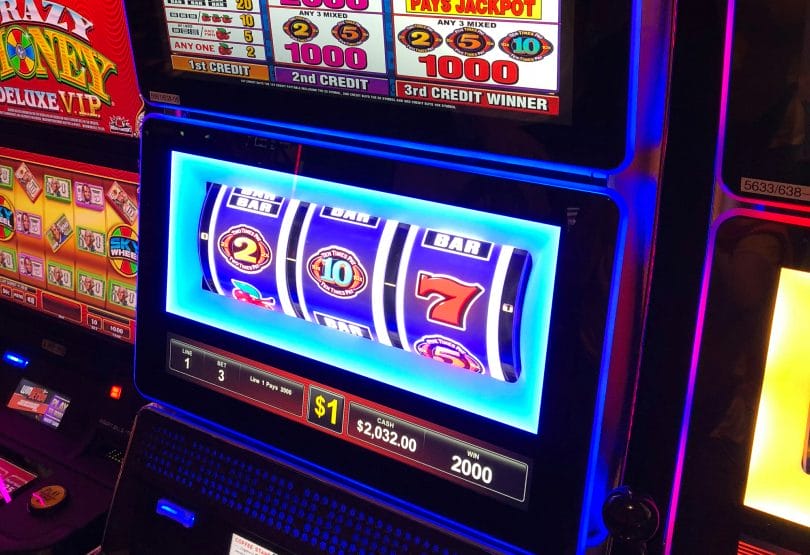 Over the past few years, I've tinkered more with mechanical reel slots. I've grown to love staples such as Triple Double Diamond Free Games, and if I'm willing to wager $1.50 on various Quick Hit games, then spending a similar amount or a bit more on a higher denomination game makes a lot of sense, especially since when you move into quarters, and especially when you move into dollars, the payout percentages are meaningfully higher.
So as my Vegas trip progressed, and my luck continued to hold out, I decided to begin tinkering more with mechanical reel slots to see how things would go.
As it turned out it went pretty well – a couple of 100x bonuses and some decent hits elsewhere. Because many mechanical reel games, especially the older ones, have simpler structures and in some cases don't even have a bonus, the line pays are often times where the action lives and they come out more often.
Casinos care about coin-in and time on device, and these games certainly open the opportunity to extend them. I've found myself beaten up by penny games enough over time to want to try to shake things up and see what happens. Based on my Vegas experience, I decided I wanted to continue the experiment.
On my next casino visit after I got home, I figured I'd try it a bit more. I gave some of the mechanical reel games a go (as well as one that approximated it on a video screen) and was again happy with the outcome.
So I've decided I'm going to incorporate a percentage of my time playing on mechanical reel (or those that approximate them on video but are games that can be found as mechanical reels) over the next few months and see how that impacts my coin-in, budget and play time.
The bets are comfortable enough vs. what I would normally bet that I'm not worried about that aspect, and I'll report back periodically.
I asked my readers what they think about these games, and answers ran the gamut from hating them (by players who prefer games with bonuses and such) to love them (either specific ones or overall). There's enough of them in casinos even now that they must still get some sort of play; I'm going to see how that works out in reality.