It is said that imitation is the sincerest form of flattery. When it comes to Aristocrat's Wild Wild series, it caught enough attention from other manufacturers that a number of takes on the model have come from other companies, such as Konami's Lucky Envelope.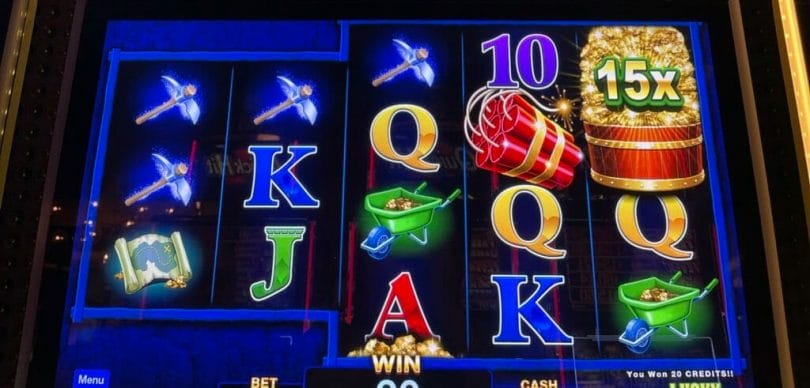 AGS has taken a swing with its Top Cash, which has its own variations (I played the Lucky Nugget version). For one, cash on reels prizes only appear on reels 3 and 4, while a multiplier or progressive (the game has two) can appear on a double sized symbol on reel 5.
The prizes on reel 4 are bigger than reel 3 as you have to have a Top Cash on each of reels 1 and 2, and a cash on reels prize on reel 3, to be eligible to win the cash on reels prize on reel 4. Harder to win, so bigger prizes are in play.
Top Cash symbols, like other games of this type, are wild, so getting them on the first two reels also ensures some line hits. The game is a Power Xtream game, their term for an all ways pays game.
In concept and execution it reminds me a bit of how they handled Shamrock Fortunes, which also had that double sized symbol on reel 5 and paid the prizes if they appeared on consecutive reels from the left.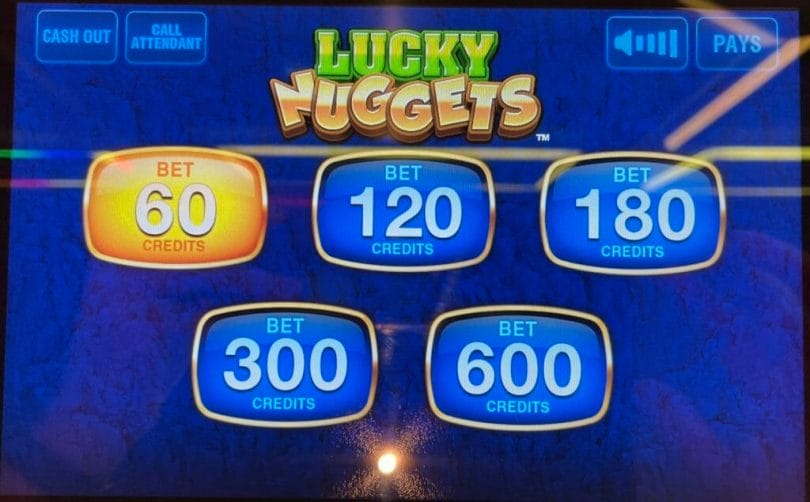 The bet panel is pretty standard for an AGS game, with 60 credit bet increments, especially for non-Asian themed games (which tend to adopt the 88 credit increment format most of those games take).
The game also features a free spins bonus, triggered when three or more dynamite symbols show up on the reels. Regardless of the number, you get 8 free spins, but you get bigger credit prizes for more symbols landing as an award for triggering the bonus. You can retrigger within the free spins for 8 more spins.
Overall it's got a lot of the hallmarks of an AGS game, and was pretty engaging. I played next to a friend who was not featuring as often as I was, so it certainly depends on how active the game works out to be, but their take on the concept worked out pretty well in execution.
Top Cash Slot Videos
RandomSlots took for a spin the same version I did (Lucky Nuggets), and includes a bonus and pay table information:
KURI Slot took $135 into Lucky Nuggets and then cash followed, but the ending was pretty awesome: